Short Answer: Since metal buildings that are 32' wide and up are manufactured differently from the standard sizes (12' wide to 30' wide), they also require different foundation specs. Concrete slabs for these steel buildings should have an extra inch all around, be a minimum of 4 inches thick, and have minimum 24" x 24" footings.
---
Foundation requirements for steel buildings 32' wide and up vary greatly depending on different factors such as your contractors' recommendations and your township or city's requirements for your area. For MW Steel Buildings, we have a few requirements and recommendations regarding the slab, the concrete footings, and the concrete apron. Remember to always check in with your local township/county/city to make sure you're following local code.
Slab
For your concrete slab, we recommend the slab be a minimum of 4" thick and have an extra inch all the way around. So if your slab is for a 40×60 metal workshop, we'd recommend your slab to be 40'2" wide x 60'2" long. Why? Adding an additional 2" to the width and length of the slab offers more reinforcement for the concrete anchors that are installed and expand into the concrete footing. Due to the weight of the steel structure, adding an additional inch to the footing prevents the concrete from cracking and or chipping due to any shift or movement in the structure. This additional concrete also offers the installers the ability to move your structure around on the slab in case there are any errors made in the measurements of the slab.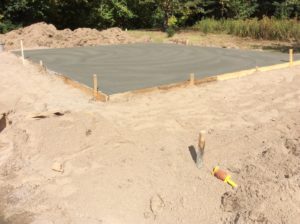 Footings
Due to the weight of the large metal buildings and the engineered webbed trussing, buildings that are 32' wide and up require deeper footings than a standard building. For your footings, we require a minimum of a 24-inch wide by 24-inch-deep footing, compared to the standard 12 inch by 12 inch footings. This requirement is meant to accommodate our concrete anchors and the additional weight of the metal building. For info on how the concrete anchors are installed in the footings, click here.
 Wondering what you should except during installation? Check out this quick video on a concrete slab pour for a metal building.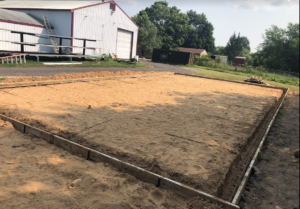 Concrete Apron
If your building contains overhead or roll-up doors, we highly recommend you have a slope going away from your door openings. This small detail helps in redirecting the flow of water away from your building and prevents it from seeping underneath your doors. This slope should consist of a minimum 3/4 inch drop and at least 4 inches further from the outside of the building.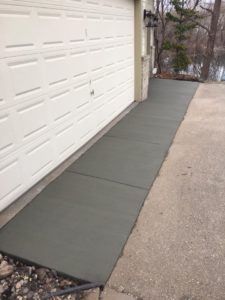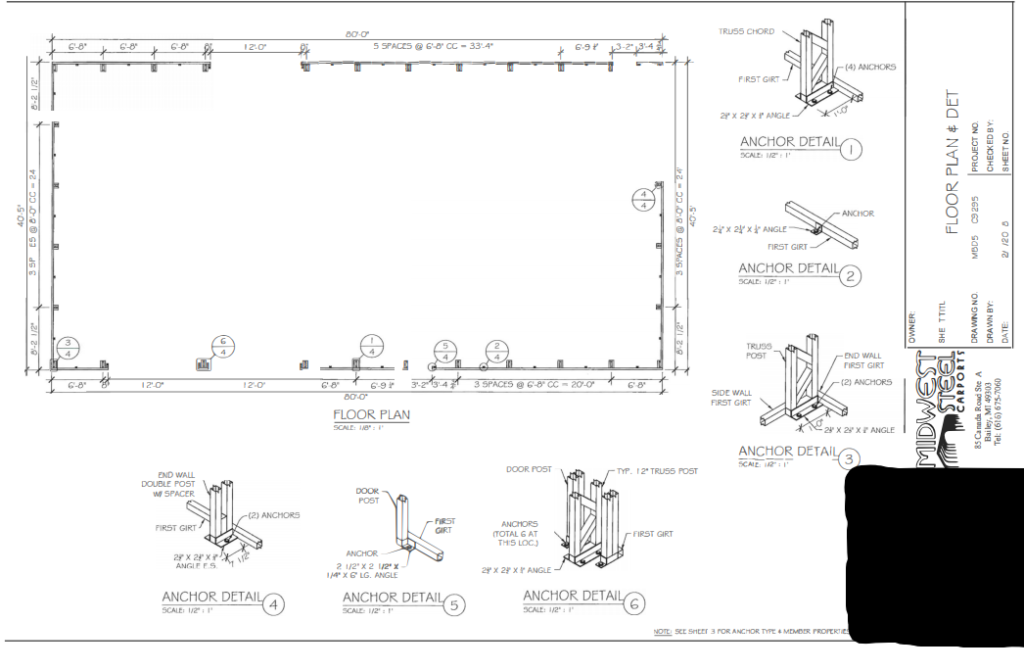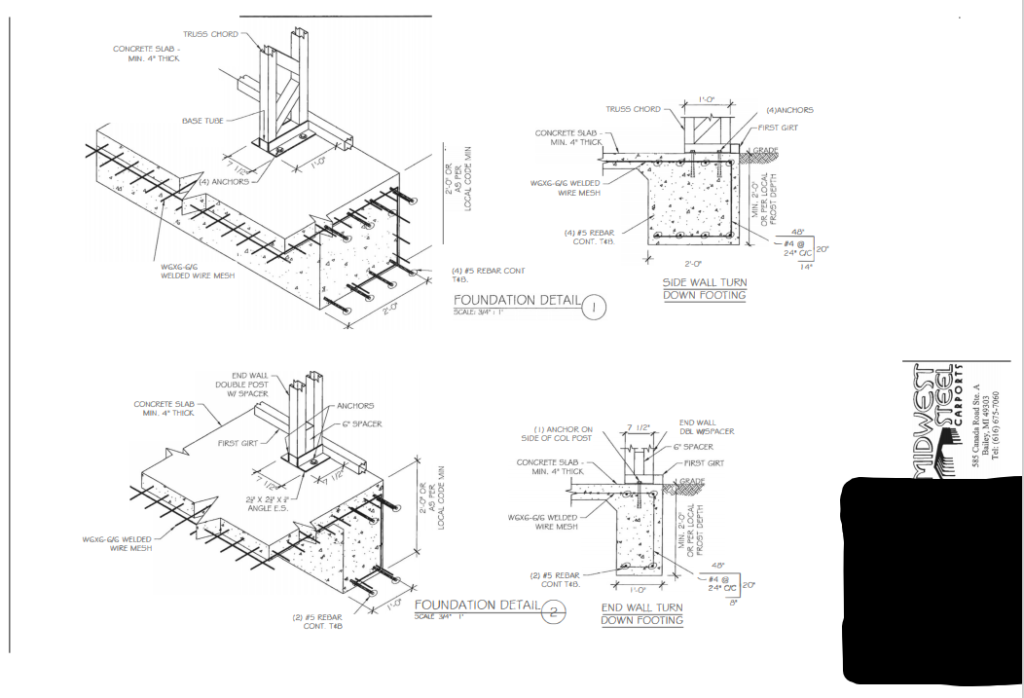 MW Steel Buildings
(877) 368-8244
For more content, follow us on: